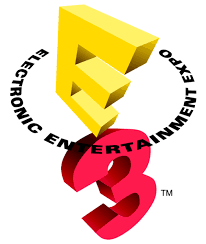 E3
has wrapped up and there is so much happening over the next year that, unless your G4, it's impossible to try and wrap it all up here. So we are bringing you what we feel are the items to watch for over the coming year.
Star Wars: The Old Republic
Call of Duty: Black Ops
Tron: Evolution
Star Wars: The Force Unleashed
LEGO Harry Potter: Years 1-4
Epic Mickey
Rock Band 3
But perhaps you missed the large press annoucements that kicked off the week. No worries, here you go.
Press Conference Announcements:
Microsoft
Sony
Nintento
That's it for this year. Believe me when I say that there was a ton more announced that would be worth posting here. For more hands on demos and trailers take the jump over to
G4TV
for their full 25 hours of coverage.
What say you? What are some of the console updates and new games that you can't wait for?
POPped by Jungle Jesse
Videos provided by G4TV.com
POParitaville is in no way affiliated with G4 nor it's partners