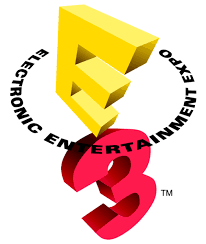 The
E3
convention is happening this week and nerds, along gamers, are getting ready to descend on it and creep out the Booth Babes. What is E3? This is when video game makers gather in Los Angeles to announce their new games and additions to gaming systems. And there is lots on the plate for this week but I thought we would give you a preview of a few games coming up that I'm excited for.
Snoopy: Flying Ace
This is already out on
XBOX
Live and is a lot of fun. This is available with Multiplayer Co-Op mode:
Star Wars: The Force Unleashed II
The first version of
Star Wars: The Force Unleashed
was a huge success and was a great game. As Darth Vader's apprentice you were asked to go across the galaxy and eliminate the last of the Jedi's. That is until Darth Vader betrayed you. Now, the sequel picks up:
Star Wars: The Old Republic
This trailer premiered last year at E3 on G4 and IT'S AWESOME. We're finally getting glimpses of game play as we approach the release of this very anticipated MMO.
Batman: Arkham Asylum 2
The first
Batman: Arkham Asylum
game impressed everybody. Not only with the game play, but the story line as well. By not only fighting off the Jokers thugs but with having to solve the mysteries along the way as well. It was the perfect blend of the Dark Knight comics with the Detective Comics as well, all while keeping itself separate from the new movies. The Joker is back, and rumors abound as to who else we can expect to see (
Two-Face, Catwoman
).
Other than games, we're also excited to see XBOX's introduction of Project Natal (see
our post
last year with the demo), which we found out is being done by Cirque Du Soleil. We'll find out which game makers will be using this platform and when Natal (or whatever the name ends up as) will be ready for release and how much. Along this line we'll get the same information from Sony during their presentation of the Move controllers.
What say you? Is there anything from E3 that you're excited to hear about, or hoping to hear about? Be sure to visit us every evening this week as we update with the days news and latest game trailers from E3.
UDATE:
Since posting this afternoon we've found out some information on XBOX's Natal. First, officially it will be called
Kinect
. That has been rumored all week and at tonights Microsoft E3 launch party it was made official. Not only that my fellow nerds, but you can expect to wield a lightsaber with this bad boy! That's right, it looks like Lucasarts is one of the developers that is using the platform. We're not exactly sure what game it was that was being demo'd but we know that there was some lightsaber awesome-ness. Along with that they will also have standard fare as far as sports (much like Wii sports), racing games, but there's no controller this time. Saaaayy what? I know! There is also something to compete with the Wii fit as well. That's it for teasing. Be sure to check back with us tomorrow for full coverage of Day 1 at E3. We'll also be tweeting breaking news throughout the day.
POPped by using RT, RB, Y, Y, LT
Jungle Jesse