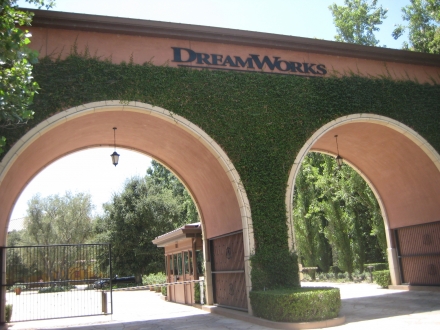 It looks like DreamWorks will be announcing their new distrubution deal with Disney.  Just 5 months ago after ending their partnership with Paramount, DreamWorks announced that they were headed to Universal.  This looked like a no brainer to most people.  Universal has always been home to Spielberg's Amblin Entertainment, he started his career there, he's created some of his most iconic films with them (Jaws, ET, Jurassic Park, 1941), he is a consultant to the Universal Studios theme parks, and the word is that he has also been consulting on the reconstruction of the back lot after a huge fire destroyed most of the metro sets.  It looked like they were making a nice home for the both of them.  

Then this past Friday Universal stunned Hollywood when they
announced
that talks had broken down with DreamWorks and they wished them the best.  Which is Hollywood speak for, "Don't let the door hit your ass."  It turns out that DW was wanting to change the terms of their deal and Universal was none to pleased.  According to
Deadline Hollywood Daily
, DW has been secretly speaking with Disney for quite a while now.  Another question is how will this effect the Universal theme parks?  It wouldn't be the first time that Disney has taken an important member of the
Uni theme park team
.  Will Disney insist on pulling Shrek out of the Univeral parks?  Will the construction of the new
Transformers Ride
not happen now?  That would be too bad because the Univeral parks have been on a huge upswing over the past couple of years with the addition of The Simpson's Ride, the up-coming Wizarding World of Harry Potter and then the announcement of the new Transformers Ride.  I'm sure that Disney is salivating at the idea of what this all means, not only for the studio, but their parks as well.